Fall. Get back up. 'Mid90s' review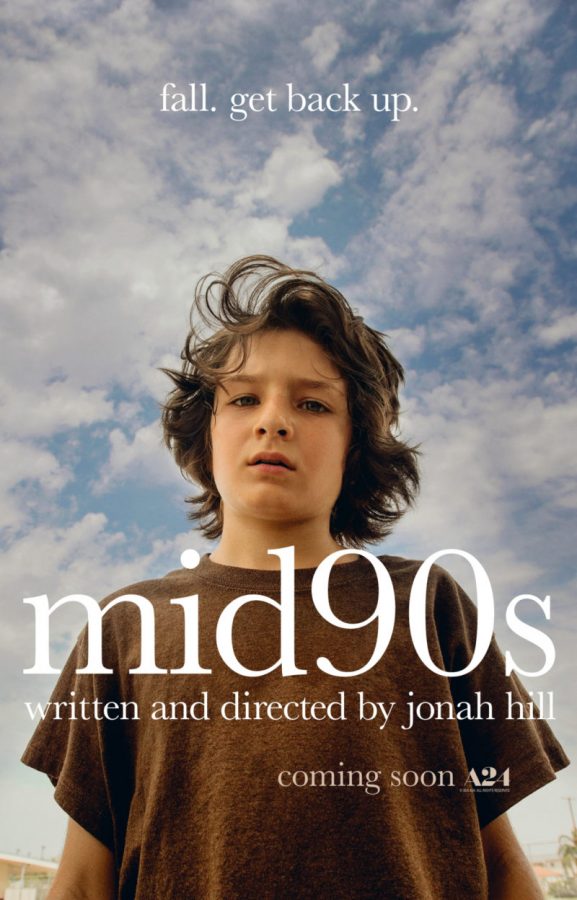 Xavier Rhone, Reporter / Social Media Coordinator
November 13, 2018
"Mid90s" is a coming-of-age tale about friendship and self discovery, chalk-full of nostalgia and cultural references. The film is actor Jonah Hill's first feature length film and presents an authentic portrait of the realities of peer pressure, adolescent curiosity, burgeoning dreams and insecurity, set in the midst of 1990s skate culture.
"It's really about this kid, this little cub, maneuvering his way through the animal kingdom," said director Jonah Hill in a recent NPR interview.
The narrative of the films follows 13 year old Stevie (portrayed by Sunny Suljic) as he navigates his way through a world in which he feels isolated, seeking a group to call his own. Eventually, Stevie finds a group of older teenage skaters and begins to partake in various wildly reckless activities seeking the respect of these new-found peers. Maneuvering through a culture wrought with a variety of misbehavior, the tight knit nature of this friend group is on full display. This group, this tribe, will relentlessly haze each other, but will also fight the world for their friends.
"It's the kind of closeness you can see from 10,000 miles away… a[n] idiosyncratic, perverse closeness, layered with a lot of toxic masculinity and on-the-surface cruelty, but such a deep connection and family situation," Hill said.
The dialogue has been a matter of controversy about the film, as misogynistic, derogatory and homophobic language is scattered throughout the film. Hill justified the harsh language, calling it a reflection of the hyper-masculine  posturing involved with skate culture of the 1990s, remarking that he "wanted to show a film about young men with an inability to express themselves." Despite how harsh the language was, Hill was adamant about remaining accurate, stating, "I wanted to show, for better or for worse, how people spoke and behaved in the mid 1990s in this culture."
Realism is paramount in the narrative of this film and "Mid90s" is relentlessly honest. The ending is abrupt, yet satisfying. There is no clear happy ending, no glaring proclamations of a moral that viewers should strive for.  Instead, the ending is ambiguous. When the credits roll the interpretation of what happens next is completely up to the viewers.
When casting for the film, Hill said he wanted to find real skaters to portray the characters in the film to realistically illustrate skate culture of the time.
"With skating and with hip-hop, it's important to do it correctly. Twenty years from now I know I showed respect and I did something that was important for me to do," Hill said.
Hill was also aware of the trepidation some may have had towards the film. "They don't want the kid from 'Superbad' making, like, the skateboarding and hip-hop movie and I get it, bro. I get it. I would roll my eyes so bad they roll back in my head and I'd see the back of my skull," he said. However, Hill felt that he managed to give an accurate depiction of the culture at the time, despite being somewhat of an outsider, saying "I'm not an authority, I'm a fan. So for me to get to even chop it up with you guys means I made something worthy of talking to you guys."
The film opened with an average of $63,000 per venue (third best of 2018) and received generally positive reviews from both fans and critics. The film scored an impressive 83% audience approval rating and a 75% critic rating from Rotten Tomatoes – an auspicious start for the first of (hopefully) many films by Jonah Hill.