Baseball team succeeds, struggles in season
Did you know the baseball team has won more games this season than in any other year? Neither did I. But, despite a 9-12 regular season record, the baseball team has gone largely unnoticed. Looking at nearly empty stands would discourage many students, but the baseball team has taken advantage of the situation, building strong bonds along with stronger skills on the field.
"As a team, we kind of expect nobody to be there except maybe parents. So, we boost our morale through each other," said sophomore Carus Newman.
"I've seen a lot of growth in that area this year," said Coach Justin Hixon. "There is a lot of team chemistry that's developed, and I think winning has helped."
Seniors Lane Smith, John Pruitt, Jose Palma and Eddie Cheadle have been credited by their younger teammates with building that chemistry.
"We see how the seniors interact with each other and we want to act like that. We want to create that cohesive unit," Newman said.
There is no showboating on this team. Pruitt is the most consistent player on the team, Newman said, with a 571 batting average. Hixon considers Pruitt to be the team's MVP. Smith has made some important plays from right field, and pitcher Braden Yarbrough has struck out 41 players. Despite the individual achievements, the team understands that baseball is a sport that is won by a team, not by individuals.
"No one hogs attention for themselves. You've got to have a solid team; multiple players who can play," Smith said.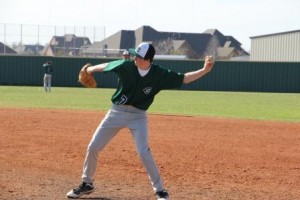 Seniors
More students showed up to play this year, 18 to be exact. Though they didn't all stay for the entire season, having more players means the team can continue to grow. A larger talent pool could mean good things for a burgeoning team. But with four graduating seniors, the future is a bit hazy.
"It's going to hurt. To lose somebody like that [Pruitt] is huge for a team that relies on consistency, especially when we haven't been too consistent throughout the season," Newman said.
The other seniors have added much to the team. "It's going to be tough," he added.
Lottery, facilities add to struggle
The 4A class in Oklahoma is tough, but it's even tougher for a charter school in the heart of a city where many kids don't play sports until they walk onto a field their freshman year. Add the uncertainty of freshman enrollment with a lottery system (HCP has just begun enrolling their second class of freshmen using this system), and it's anybody's guess as to how a team will do.
"Prior [to the lottery], we have the ability, not necessarily to recruit, but kind of. I could go to a middle school and say, 'we have spots open at the varsity level,'" Hixon said. "That was something you could do, because it's a school of choice. With the lottery, [admission] isn't a guarantee. It makes it difficult."
Despite the lottery, the team is further ahead with numbers this year than in years past. Having those extra players in the dugout has helped both with depth on the team and with keeping the energy up on the field.
"We have enough [players] that we have a mini-team in the dugout cheering us on. It keeps the vibe going," Smith said.
Another unique challenge is the lack of indoor facilities for hitting and pitching. There is no practice space on campus. The team travels to nearby parks to practice on a makeshift field when the weather is good. No dedicated athletics class period at the end of the day cuts into practice time. Where some schools can get up to two and a half hours of practice, HCP's baseball team, after traveling to the park, can only get in about one and a half hours. Over time, the difference adds up. Other teams are practicing year-round, regardless of the weather.
"Those are probably the two main things that keep us from competing at a higher level," Hixon said.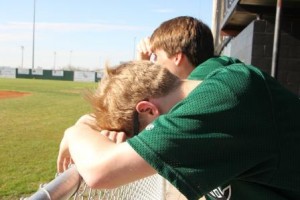 Negative perceptions
In early April, the HCP Problems Twitter account holder tweeted, "I wish our school was better at sports." Although HCP Problems is one anonymous student, that sentiment has been echoed throughout the hallways for years. Hixon had a suggestion for those who are maybe disenfranchised about the success of sports teams at the school.
"Come help us fix the problem," Hixon said. "It's one thing to notice a problem and complain about it, but if it's something you want to see fixed, then do something about it." Hixon went on to say that even those who aren't great athletes can still participate on a team.
Harding Charter Prep is focused, by its very mission, mainly on academics. Teachers help students get into college, get high scores on AP exams and get scholarship money. However, athletics are still offered. The idea is that HCP should be a comprehensive school, and an athletic program is a part of that.
"[Sports help] out the Harding family. Our school is so small that we get to grow with each and every one of us," Smith said. "We're always looking for more people to come out. We want to encourage people."
HCP has only been in existence since 2003. Strong sports teams take time to grow, just like any other extra activity like band, speech and debate or a drama program. So do traditions, like Homecoming and Spirit Week. Ten years isn't much time to establish a team dynasty. The school didn't even have four grades of students until 2007, and even then, classes were still well under 100 students each. Hixon arrived at HCP in the fall of 2010, not quite three years ago.  For a young coach, Hixon has held his own in what hasn't been the best of situations.
"Hixon's trying to develop and he's doing a great job of it. I see him grow as our team grows," Smith said.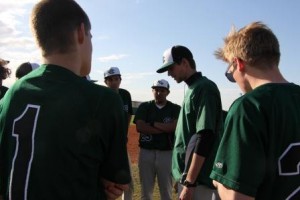 Winning, losing
The baseball team has had its ups and downs on the field this season. Most of the team said that beating rival Classen SAS three times this year was the highlight of the season. Their games against Newcastle in the District tournament is surely a low point, since in both games the Eagles failed to score against the 19th (21-5) ranked Racers. Hixon tries to stay optimistic about the team's overall improvement.
"To see the improvement from last year to this year, and actually beating a 'real' baseball team, a team with guys who know how to play, that would have to be a highlight of the year," Hixon said.
Improvement can be slow. The team suffered from shaky defense and bad innings, Hixon said. But for the first time, they started to look like a baseball team, and has started to do "baseball things," like throwing the ball around after a strike-out and meeting the pitcher on the mound before they pitch.
One thing the team still needs to learn is how to play when they are losing.
"It's easier to gripe at one another and get on each other's nerves when you're getting beat down," Hixon said.
This was a struggle at the District games against Newcastle. In the second game, the Racers dominated the top of the 2nd inning, scoring 15 runs on the Eagles. Yarbrough was ineffective from the mound, and the outfield couldn't catch easy grounders. What should have been a single would turn into a double, over and over again. The torture ended only when Hixon put in Newman to pitch to relieve a tired and visibly frustrated Yarbrough. Though the Eagles were unable to score, Newman held the Racers to just one more run over the next two innings, thanks to numerous foul balls caught by Palma.
While it wasn't how the team wanted to end their season, they can still learn from their losses at Districts. They can see what they are up against with other 4A teams that lie outside the Oklahoma City metro.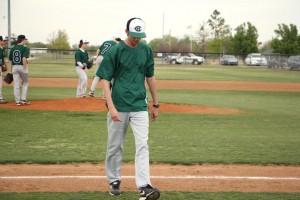 Why go to a baseball game?
"Baseball games are a heck of a lot of fun to go to," Hixon said. "You get to support your school, you get to support your team. We're winning now, so you're not going to go see us get blown-out."
"Plus, it's nice to be outside," he added.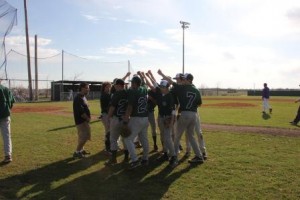 About the Contributor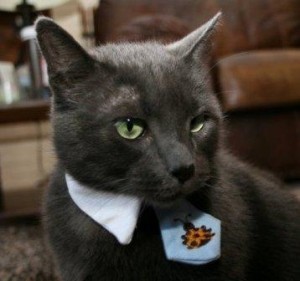 Kelli Taylor, Adviser
Kelli Taylor has been the Marionette adviser for 10 years. In addition to managing the news team, she also advises the yearbook staff, teaches beginning...