'Just keep rowing'
Two students rowed their way up the rankings at a regatta in mid-October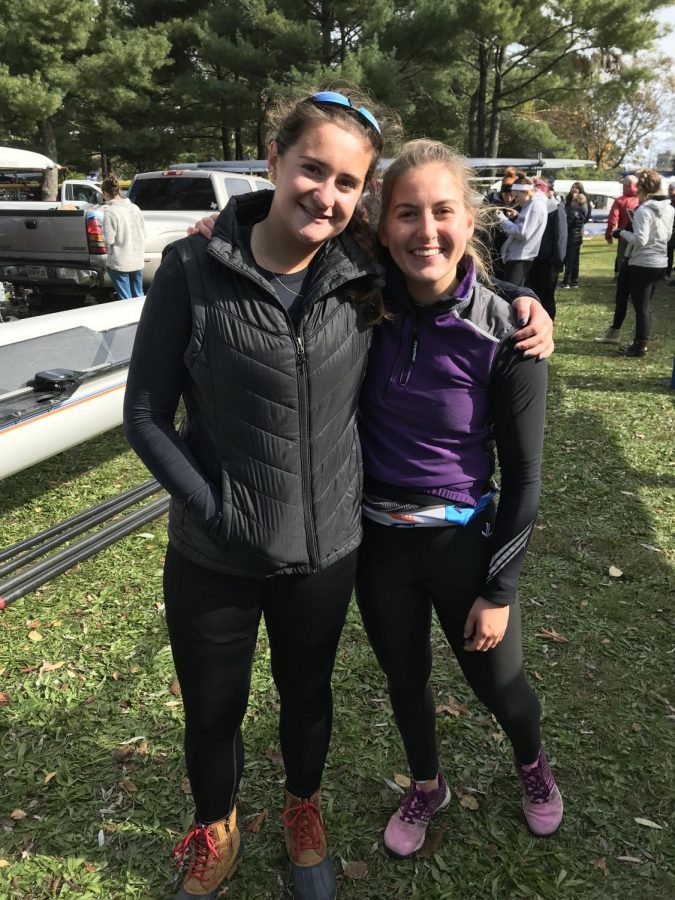 Camryn Anderson,, Reporter
November 8, 2018
Over fall break two students on Riversport's  Youth Rowing League competed in the 54th annual Head of Charles Regatta in Boston.  Senior Lexi Wilson and Junior Anna Serven represented Oklahoma City in the three day competition, competing in the youth and women's division.
Serven and Wilson were both in attendance for the second time. Serven didn't compete last year, but served as the team reserve. Wilson had just crossed over to the varsity team from novice and felt some of the stress associated with the transition.
"It was…just not fun [last year]," Wilson said. "When we placed 26th it felt like the whole problem was put on you."
AP European History teacher and rowing aficionado, Kyle Malzahn, went to watch the Reggatta for the seventh year in a row.
"I've been into rowing for 10 years," Malzahn said. "It's a very physical sport. Lexi and Anna did really good, and were able to move up from 26th place."
This year the team improved to 14th out of 85 teams, up twelve spots from last year's performance. According to the rowers, more team confidence and a new team mentality contributed to their success.
"Last year it was more like the mindset of being individual, people saying 'I don't know about you guys, but I'm going to do this,'" Serven said. "This year we're more like 'Alright we're in this together, and if we do bad we do bad together, and we do well together.'"
New coach, Maddie Wullschleger, and reformed practice techniques also contributed to their success.
"I feel like we were more prepared: we had a new coach, we did more pieces and prepped for [the race] better. Everyone put in more work, and as a team we were just better and we felt more confident" Wilson said.
Throughout the nearly 5-kilometer-long race, passing other teams helped urge the rowers along.
"We passed two boats and passing the first boat gave us a lot of confidence," Wilson said. "It was like the longest race, but the fastest race of my life."
The team is all girls and looking for more members to increase its status and diversity.
"We're excited for the rest of the season, and spring season is coming up soon. People should join rowing, boys and girls," Serven said.
The team will head to Chattanooga, Tennessee to compete in the Head of the Hooch Race between the third and forth of November.