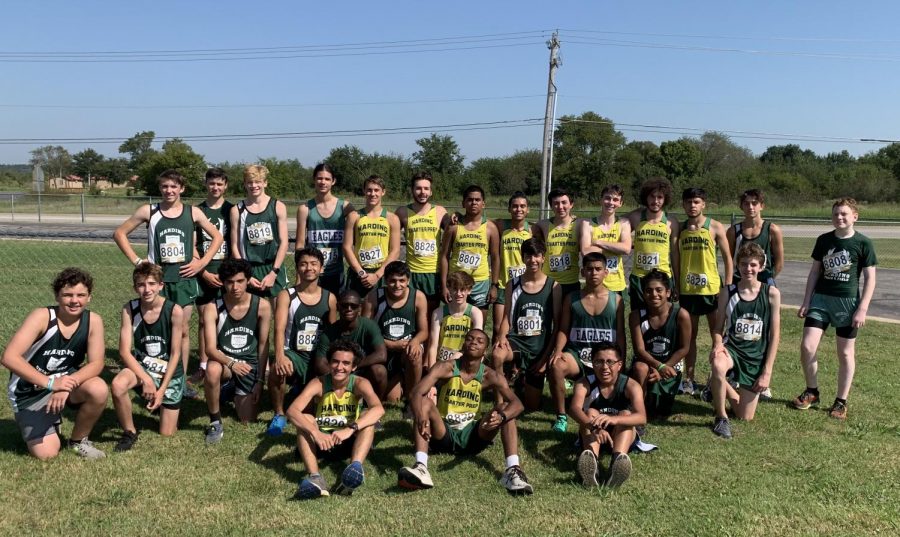 Shanon Phillips
With the move to the new campus, the cross country team has been taking advantage of the new acreage, practicing both morning and afternoon. Students arriving early and staying late can see runners all over the campus, sweating it out in the seemingly never-ending summer heat.
Each runner has an app that keeps track of their distance and time so that no participant lags behind. On Sept. 8 team ran in 90 degree weather with a single tent as protection.
Sophomore Thomas Harbison said, "We were running in almost a hundred degrees, it definitely affected our times. I finished in 21 minutes. Not my best time."
Junior Kevin Ugarte finished in 22:00.
"It was hot, man, that was probably the hottest weather I've ever ran in," he said. "I was off my game, but I still gave it my all."
Senior Trevor Witherspoon clocked in with a time of 18:22.
"I was running as fast as I possibly could," he said, "But it was just too hot. It was like running in a 100 degrees."
"I was too slow, it had to be the worst I've ever done," Witherspoon continued.
Junior Abel Morales finished his run in 28:00.
"It was tense, and hot. But the highlight of that day was going to Whataburger," Morales said. "After the race, it was so hot, just riding in the van and being in the A/C was the best part of that day."
The next race for the cross country team will be Sept. 28 in Kansas.