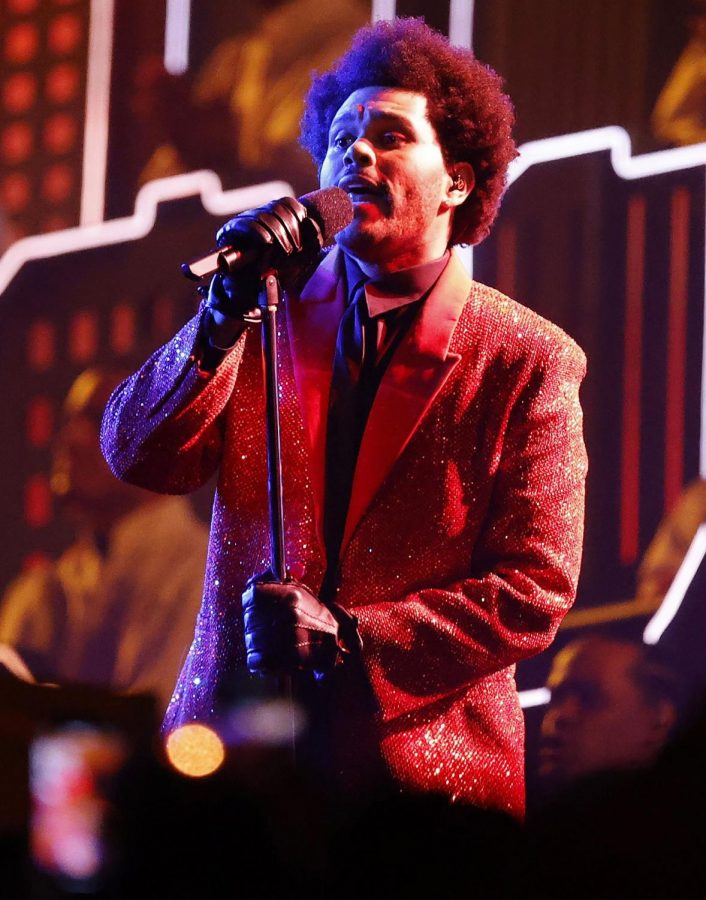 The players left the field, and from the darkness, he emerged, clad in a red glittery jacket and black gloves, surrounded by blinding lights.
The Weeknd was on the Superbowl halftime stage, and he was there to take you on a ride.
He included his top hits like "Blinding Lights," "The Hills," " Can't Feel My Face," "Starboy" and "Heartless" in his performance, along with a trip in a mirrored hallway, a routine with bandaged dancers and various light shows that included 1,050 people.
The Weeknd's red jacket was designed by Givenchy. According to a press release breaking down the fashion ensemble, it took four embroiderers over 250 hours to finish. The custom outfit was designed by Givenchy Creative Director Matthew M. Williams.
"It's truly an honor to have dressed The Weeknd for his incredible Super Bowl show," Williams said in an interview with People. "To me, fashion is all about infusing what you wear with a unique personality, and The Weeknd brought his look to life with his energy, character, and sense of style."
Jon Caramanica of The New York Times wrote that the show was, "sturdy, sometimes impressive." Patrick Ryan of USA Today called the performance "charismatic," and a departure from the previous year's "joyous performance." He opined that it did not live up to some past halftime shows.
The creation of the show is documented in the upcoming documentary The Show, which is directed by Emmy-nominated director and cinematographer Nadia Hallgren (also the director of 2020's Becoming) and will air on Showtime. The documentary was produced by halftime show sponsor Pepsi's in-house content studio and production company Boardwalk Pictures.
I enjoyed how the show had a lot of unique sets, costume changes and light changes to match the theme of the songs. I love how The Weeknd's outfits matched with each song he sang, and the way he incorporated his looks from his music videos had me in awe with how organized the dance routines were and how creative the set ideas looked. Overall I loved how The Weeknd made the halftime show look and feel like you were actually at the show.