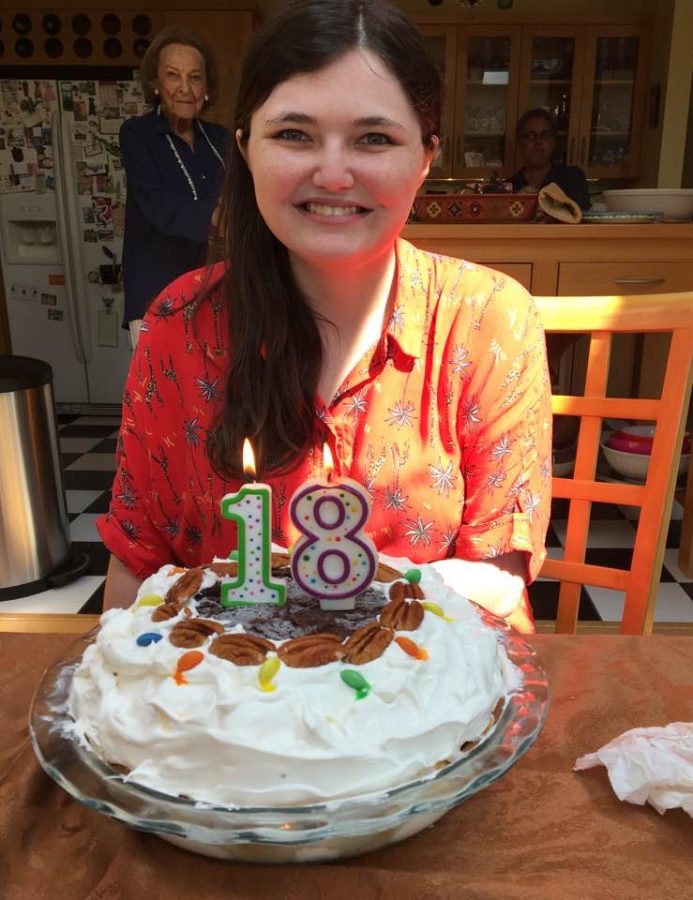 My name is Rachel Rose and I'm a senior at HCP. I love creative writing, and journalism allows me to use that love to help others. Just last December, I submitted a short story to the Scholastic Arts and Writing and won a regional award. I am very passionate about acting, singing, and performing in general, and hope to continue doing it for the rest of my life. When I'm not writing or performing, I enjoy reading, watching TV and movies, and listening to music of all kinds. I am a total sci-fi/fantasy nerd, and I love Star Wars, Star Trek, I am also a Broadway musical lover. My favorite Broadway shows are 
Wicked
, 
Hamilton
, 
Dear Evan Hansen
and 
Thoroughly Modern Millie
. My favorite books and authors include the 
Harry Potter
series by J.K. Rowling, any of the Y.A. series by James Patterson, any of the mythology series by Rick Riordan, anything by Rainbow Rowell and anything by John Green. I also like dystopic novels and books with strong female characters. My favorite TV shows (that are still running at the moment) are 
NCIS
, 
Riverdale
, 
Jane the Virgin
, 
Whose Line is it Anyway?
,
Full Frontal starring Samantha Bee
, 
Last Week Tonight with John Oliver
, 
Doctor Who
,
Sherlock
,
Game of Thrones
, 
Supernatural
, 
Stranger Things
, and 
Unbreakable Kimmy Schmidt
. I know, it's a lot. My favorite movies are the 
Harry Potter
movies, pretty much everything in the MCU (especially the 
Guardians of the Galaxy
movies), 
Wonder Woman
, 
The Princess Bride
, 
Singin' in the Rain
, 
Scott Pilgrim vs. the World 
and the 
Pitch Perfect 
movies. I also love pretty much all of the Disney cartoons and Disney/Pixar collabs. When it comes to music, I'll listen to pretty much anything once. I'm an animal lover, and my family has three dogs, all rescues (Adopt, don't shop!!!). Other fun facts about me: I speak French, I'm Jewish, I'm a feminist and activist, and I am super excited to be writing for the Marionette!
Rachel Rose, Reporter
May 07, 2018

Magnificent Marvelous Meaningful Mentorships

(Story)

Mar 05, 2018

Cut to Black (History Month)

(Story)

Feb 20, 2018

January Awesome Eagles

(Story)

Jan 29, 2018

Speech and Debate sweeps Crossings

(Story)

Dec 04, 2017

Giving back for the holidays

(Story)

Nov 28, 2017

Spirit Week 2017 photo slideshow

(Story/Media)

Nov 10, 2017

Debate program ready to ask the 'Big Questions' in new tournament

(Story)

Oct 09, 2017

Orchestra students participate in local honor orchestra

(Story)

Sep 25, 2017

The Deal With DACA

(Story)

Aug 31, 2017

Summer is prime time for TV binging

(Story)