Students, community prepare for upcoming arts festival
Musicians are practicing, artists are creating and a variety of guests are preparing for a day of music, art, food and fun for the second annual Harding Charter Prep Arts Festival.
The auditorium will be busy with performers from across the metro, including Jeremy Thomas, from the Jeremy Thomas Quartet, Charlotte Dumesnil, from the society of composers and Dr. Michael Geib from the University of Central Oklahoma, as well as a guitar ensemble from UCO.
"I'm so excited to have Jeremy [Thomas] back," said band director Kelli Taylor. "He was phenomenal at the Black History Month assembly in the winter and the audience really enjoyed him. I hope that people will come and hear him play because he really is special."
HCP students will also perform as part of the band, choir and orchestra showcases.
Band will perform  two pieces: "Snakes!" and "Air from County Derry," an arrangement of "Oh, Danny Boy."
"It's a really interesting and challenging piece, especially the high parts," said senior Maddie VanSwearingen.  
Orchestra will perform "Dragon Dances" and a movement from "Deerpath Triptych."
Students on the Speech and Debate team will be performing in the Drama room upstairs.
The advanced choir will also perform. Their three pieces are "Besame Mucho," "The Parting Glass" and the Russian Crocodile Birthday song.
In addition to performing arts there will be several visual arts and craft displays, including community members and students from the school's visual arts program. Face painting will also be available for children, or anyone else who wishes to be decorated by the school's art students.
Blue Sage Studios will have an exhibit featuring glasswork by Drew Ackerman, and pieces will be available for purchase. William Walker Larason will represent Factory Obscura. Rowland Woodworking will be there as well, curated by the husband of Christen Rowland, a previous science teacher at Harding.
The festival will also feature one of Harding's own: Photography teacher Colton Dudley will show some of his work. 
The will be a variety of foods available from Ryan Parrot of Picasso Cafe , located in the Paseo, and El Kiosko, a Carribean and Mexican-focused food truck.
Wahoo Cookies, The Small Bite OK and Kona Ice will be providing the dessert options, and as ever, Leslie Piccolo will be selling homemade jams and relishes in addition to her famous spicy "Piccolo crackers."
The arts festival will be on Saturday, Oct. 13. Doors will open at 9:45 a.m. and performances begin at 10 a.m. The festival will close at 3 p.m. Cost is $3 for students, $5 for adults and children six and under get in for free.
About the Writer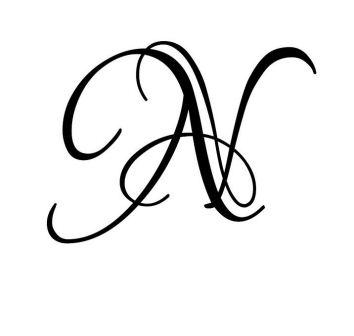 Nikita Lewchuk, Managing Editor
I'm Nikita Lewchuk, one half of the dynamic Delchuk duo. My twin and I are seniors this year, if all goes to plan I'll be off studying International Relations...