K-Pop and lock it
Dancing is something that can bring many people together and during the summer of 2022, The Myriad Botanical Gardens in OKC hosted a series of dance classes open to anyone and everyone for free. These events brought people from all different backgrounds together to share their love of dance.  
"One of the things I love about this season is that doing dances in the garden we feature diverse groups of people. We did salsa, we did Bollywood, we did 90s hip-hop and now we were doing K-pop," said Park manager Emmy French, who oversaw these events.  
On August 19, the Garden hosted a night for a K-pop dance class, hosted by RACE Dance Company, Random Dance, and Dance Showcases.
French mentioned that it was a different community for everyone and that was the Garden's mission to reach different communities in the city and made sure they had a place to come out and have fun. 
During the dance class, instructor Chanh Le taught the choreography to the song HOT by Seventeen. During this time, many people of all ages crowded around and tried their best. Laughs were shared and mistakes were overlooked, everyone was having fun.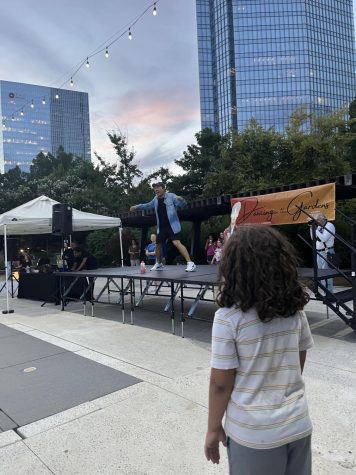 "I love it when people are just trying their best. It is hard to learn a hard choreography in just one hour. Everyone was trying their best and everyone looked so good," Le said. 
Following the dance class there was an hour of random dance, where the DJ played different K-pop songs and people would go to the middle and would dance to that song's choreography. Many people joined in on this and everyone did a great job. Many people cheered on their friends and the talented strangers that everyone watched.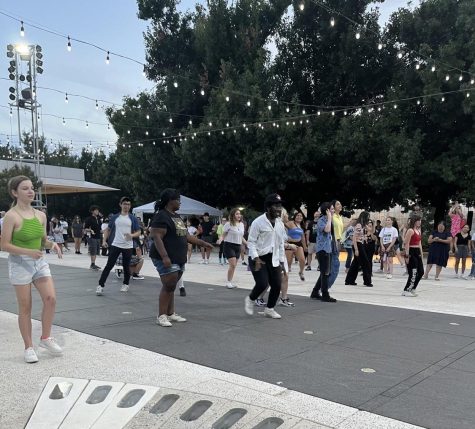 "Everyone is from different backgrounds and everyone is so glad to get together and enjoy their love for K-pop," Le said.
During the Dance showcases many performers showed off their talents by doing a solo or dancing in a group including X2C Crew and a group of performers from Dallas, Texas, Prismix.
Miriam Almaguer and Selena Pacheco were part of Prismix. Almaguer and Pacheco were invited to join last year through their University, The University of North Texas. However, this was not their first time performing.  
"Our first time performing was at a pep rally in high school. We both were extremely nervous. Cause we're from a small town and not a lot of people know about K-pop in general and we wanted to bring out more," Almaguer said. "And we tried for so many years to try and perform at our pep rallies but since our school was so enclosed, they didn't allow us until our last year there."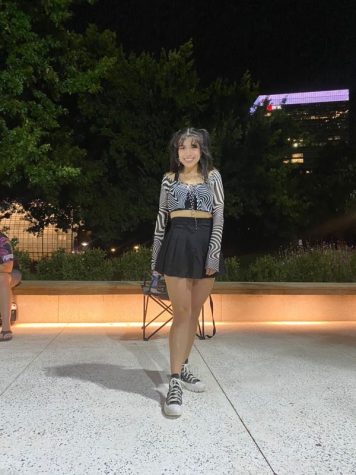 Pacheco and Almaguer said that it is hard to manage their time but when they can dance, they separate school life from social life. They said that if they cannot make it to a performance, they are sad but school is always going to come first. 
The showcases lasted a while since many people had signed up to perform. Even two little boys danced. One of them danced to the Cha-Cha Slide and the other to "Surface Pressure" from Disney's "Encanto."  
"The performers are amazing. This is why I requested the Myriad Gardens to do this; something that is hard to come by is stages to perform on. I was glad the Myriad Gardens were open to doing this," Le said