Adventurous algebra teacher joins staff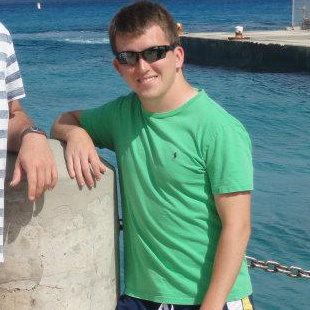 Bicycling the 1,626 miles from San Francisco to Oklahoma City with three college friends is no small feat. This is the exactly kind of four-week adventure Steven Stefanick desires.
The new Algebra II teacher loves outdoor activities. In addition to math he enjoys hiking, camping, fishing and going to the lake.  "[The best part of the trip was] enjoying quality time with three college best friends of mine."
Although Stefanick was good at math during his high school career at Mustang High School, his original plan was to study engineering. He actually ended up changing his major six times before settling on math. He graduated with a bachelor's degree in mathematics education, and moved on to his first teaching job here at Harding Charter Prep.
Stefanik said he thinks learning math is easier than teaching it. "Einstein may be good at math, but probably can't teach it," he added.
Although Stefanick enjoys teaching and learning math, he finds it difficult to relate math to the real world. He said that relating math to the real world is important, so that students will appreciate the value of math in the real world.
"Not everything you learn in mathematics will relate to every job.  So, it's sometimes difficult to find how math relates to particular careers, like lawyers or writers," Stefanick said.
Stefanick looks for three main things in a good student: determination, participation and that they never give up. "Everyone struggles in life, so I don't expect my best students to be perfect."
Stefanick also coaches girl's cross country and is the assistant coach of the tennis team. Being a role model to the kids is his favorite part of the job.
Stefanick says that he focuses on making math fun for students by incorporating games and activities. He wants to show that math can be fun and why math is important.
"There is no point in learning how to do anything in life, if you don't understand why you are doing the task at hand," Stefanick said.