Yearbook staff wins top award at annual contest
The 2017 yearbook staff was recognized as one of the top three in the state in their division at the annual Fall Media Monday event at the University of Oklahoma in October.
At Media Monday, hosted by Oklahoma Scholastic Media in the spring and fall, journalism students gather to participate in media-related workshops, lectures and seminars. Yearbook and news staffs can also receive awards for their work.
The yearbook staff, including seniors Arian Farkhoy, Ariani Fife, Janeth Rivera, Anthony Sanders, Farah Walker and Karissa Henning, with juniors Jasmin Gramajo, Litzy Soto and Madison Ellis were able to attend, and news staff members Rachel Rose and Dylan DelCol attended. News and yearbook adviser Kelli Taylor and 9th and 10th grade assistant principal Joe Hughes joined them.
According to the Oklahoma Scholastic Media website, the various events that take place on Media Mondays are headed by professionals and professors, and they are meant to improve journalism students' understanding of modern media.
This Fall's Media Monday was the first for Hughes, along with a handful of new yearbook staffers, including Gramajo, Soto, Walker and Sanders. Hughes described it as an "eye-opening experience."
"Before, I didn't know. I thought a yearbook was just something basic, with some pictures and a few articles about a certain topic. But actually, it tells a story, from start to finish, about how that year went for the school," Hughes said.
Farkhoy is a veteran of the event, and has been three years in a row. He cites the experience as being good exposure as a sophomore and junior, helping him to advance as a staff member.
"It helped me with my development into yearbook, and how to better myself with my ongoing struggle with trying to make deadlines. Each year I've learned something new," Farkhoy said.
Older students on the yearbook staff take part in teaching the newer ones how to create the book, and Farkhoy said that the workshops he and Henning attended taught them "how to better teach them throughout the class."
Besides the experience, the yearbook staff received awards as recognition for their efforts in creating the spring 2017 yearbook, listed below:
Overall Ad Section – Staff, First Place
Caption Writing – Katelynn McLaughlin, 3rd
Student Life Story – Arian Farkhoy, 2nd
Academic Story – Katelynn McLaughlin and Arian Farkhoy, 3rd
Sports Story – Arian Farkhoy, 2nd
Personality Profile – Erin Quarles, 1st
Theme Development/Copy – Staff, 3rd
Alternative Copy – Mindy Vo, Honorary Mention
Academic Spread – Katelynn, 2nd
Organization Spread – Alina Pham, Hon Mention
Packaging/Structure – Staff, 2nd
Sports Feature Photo – Madison Ellis, 3rd
Overall (Staff) – Highest Honors, All Oklahoman
About the Contributors
Chase Leach, Reporter
Who? Is that that one senior? The one with the Afro? The one who plays the violin in the orchestra, and the piano at home? Didn't he say something about...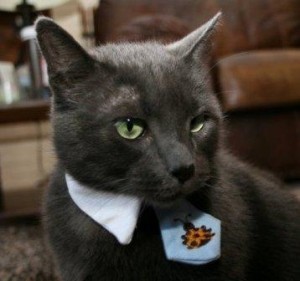 Kelli Taylor, Adviser
Kelli Taylor has been the Marionette adviser for 10 years. In addition to managing the news team, she also advises the yearbook staff, teaches beginning...