Rowing to Orlando
It was rower Lexi Wilson's novice year; three years ago. She was stroke C over the Novice Eight at regionals. " I just remember going ham on that piece, just like ripping it. That year we were so good, we were like really fast; faster than the 2V racers on the other side…,". That was the moment that would go on to define her career in rowing.
Senior Lexi Wilson has been an athlete her entire life. Participating in sports such as swim, soccer, and softball; but three years ago Wilson became intrigued by rowing.
"It was like 2016 and I was a freshman. I was still doing swimming, and it was over the summer. My friend asked me if I wanted to do this rowing camp and I ended up actually really liking it.  So I did another camp over the summer. During the first day of practice I was really nervous and I didn't know if I could do it; but I was really burnt out on swimming and didn't want to go back," Wilson said.
Last year, her junior year, was her worst year, Wilson said.
"Last year was a really rough year for me. I wasn't faster and the team dynamic was awful," she said. "So much stuff happened last year that I was just in like a negative headspace. The last day of rowing I was like 'This is probably the last I'm ever going to row,'" Wilson said. However, shewould return the next year; her senior year.
"I was like why stop. I really wanted to row in college, and I was like I can't get into college if I quit. I didn't want to go back to swimming. I thought about just doing sports at the school but didn't think I could… But it was honestly the friends that brought me back. I made such great friends," Wilson said.
It was the adrenaline Wilson felt during that novice competition; the optimistic voice in her head that compelled her to return her senior year; the friendships that helped her bend but never break– the moments that Wilson takes with her as she prepares to begin rowing at the collegiate level.
Wilson received scholarship offers from three schools: The University of Central Florida, Southern Methodist University, and the University of Minnesota; ultimately deciding to row for The University of Central Florida due to strong interests.  The scholarship grants $63,000 and covers two years in college.
In order to improve her skill set and maintain consistency before entering the collegiate level of rowing, Wilson plans to implement new training techniques.
"I'll probably workout at the boathouse, like, everyday… Sometimes rowing coaches from colleges give you packets of summer workouts to do, so I'll probably do a lot of those. We also have a high performance coach that I might work with," Wilson said.
The adrenaline Wilson once felt during a novice competition; the optimistic voice that she'll need for the future; the friendships that will help her bend but never break– these are the moments Wilson looks forward to in her collegiate career.
"I feel pretty optimistic, like I believe everything will go good. I just have this gut-feeling that everything is going to go good: out of state, fresh-clean-start. I'm so excited about rowing in Florida. The coaches that I've met are so amazing and so nice, and they've helped me through the recruiting process so much," Wilson said.
"I never really saw myself going this far and getting that much money towards college. It's really eye opening and encouraging, and just overall awesome… I've worked really hard, and it's good to see it pay off" Wilson said.
About the Contributors
Camryn Anderson, Reporter
My name is Cam Anderson and this is my first year on the news staff. I'm a junior and have always had an interest in news and am trying it out. I was...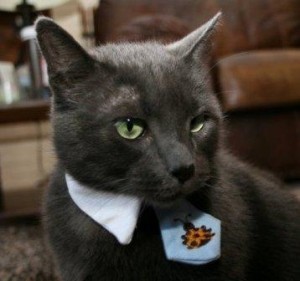 Kelli Taylor, Adviser
Kelli Taylor has been the Marionette adviser for 10 years. In addition to managing the news team, she also advises the yearbook staff, teaches beginning...