Kitchen 324: a religious experience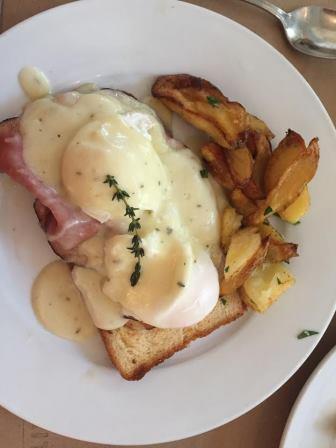 If you've read one of our food reviews before you know that we really love breakfast here at the Marionette. So it only seemed right to start the year venturing into the ever-changing downtown landscape to taste the breakfast hotspot Kitchen No. 324.
Kitchen 324, a member of the Good Egg Dining Group, is a more rustic take on a typical breakfast place. It combines aspects of a café, bakery, and diner into a breakfast restaurant that is sure to please you.  With offerings ranging from homemade biscuits with chorizo gravy ($5.99) to green eggs and ham ($10.99), Kitchen 324 not only elevates well-known dishes but also brings something new to your breakfast experience.
For first timers my suggestion is the open-faced toast ($9.99), which is shaved black forest ham over gruyere cheese with poached eggs smothered in a thyme béchamel sauce, served on top of toast with crispy potatoes on the side.  It was the first thing I had at Kitchen 324 and it is what brought me back this time to try something new. It combines the classic elements of a ham and cheese sandwich with the elegance of a poached egg and creamy béchamel sauce. Kelli Taylor described it as everything she "wanted and needed that day."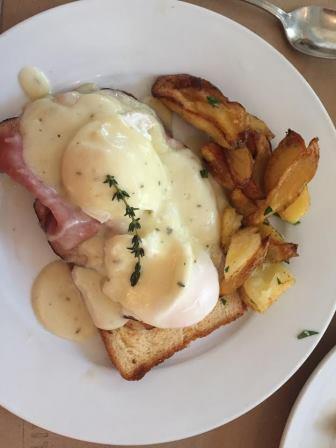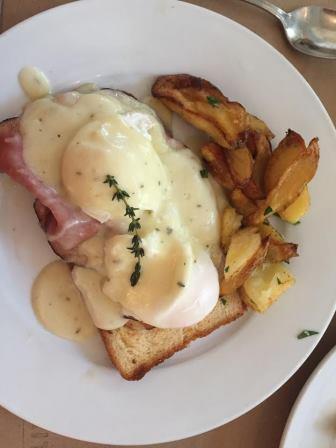 However maybe you're less of a poached eggs fan and more of a quiche fan, there is something for you. While Kitchen 324 doesn't have a quiche on their menu they do have a bacon and Monterey jack strata ($7.99) which is essentially a breakfast casserole made with eggs, bread and cheese. Kitchen 324 adds in bacon, Monterey jack cheese, a little bit of spice, covers it in thyme béchamel sauce and of course serves it with crispy potatoes.
Stephanie Emerson, Camilla Gonzalez and Hannah Malzahn went this route and all enjoyed it. Malzhan described it as savory, delicious, and rather moist. Emerson said her favorite part was that the bacon was dispersed throughout the casserole so that every bite had a little bit of bacon. Gonzalez referred to it as a "religious experience."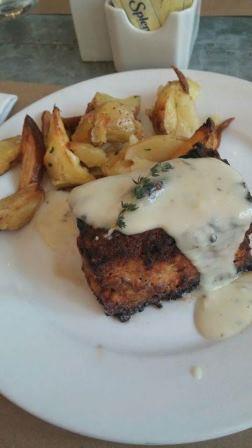 Emerson also commended the size of the dish and good prices. "I would recommend Kitchen 324 to anyone looking for a great filling breakfast," Emerson said.
I had the pastrami and eggs ($8.99), which was a delicious take on a pastrami sandwich. I never knew that rye bread, double smoked pastrami, and poached eggs could be so delicious. It sounds relatively basic in theory but the flavor is anything but. The eggs meld perfectly with the rye bread and the thin pastrami meat. My one wish is for the whole thing to be topped with hollandaise sauce.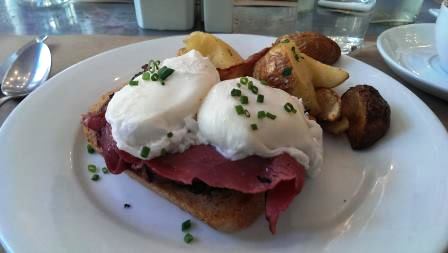 Isis Frazier went for the bagel option instead which is a hearth-baked bagel topped with double-whipped cream cheese, capers, shaved red onions, smoked salmon, and salmon roe ($8.99). Fraizer said she liked the smoked salmon and the saltiness that it brought to the dish, but her biggest compliments were about the crispy potatoes and the wide range of deserts offered.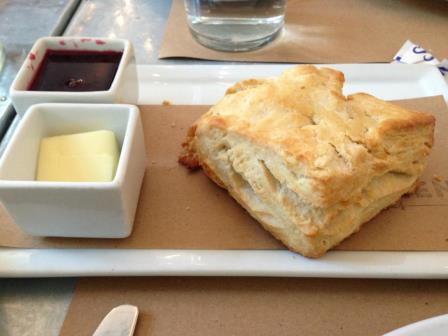 The desserts include everything from apple fritters ($2.99) and cinnamon rolls ($2.99) to red velvet cookies ($1.99) and blondies ($2.50). In addition Kitchen 324 offers a selection of fresh pressed juices, curated coffees, teas and hot chocolate ($3.99).
So if you're looking for something new for breakfast, try wading into the madness downtown for Kitchen No. 324. One final recommendation: make a reservation.