Il Fait Beau soundtrack review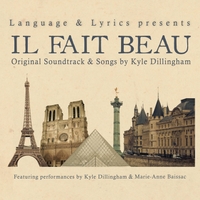 Harding Charter Prep students are required to participate in a mentorship during their senior year. They shadow a person working in the career field that they plan to enter. I intend to study journalism in college, so I have set up a mentorship with Oklahoma Gazette writer Ben Luschen.
While I was waiting to meet him for the first time, a man came in and talked to the receptionist. He was also there to see Luschen but he was there to give the writer an album to review. Luschen eventually walked out to greet me and the man. The two of them talked for awhile before I was introduced. I told him why I was there and casually mentioned that I write music reviews for my school's news website.
He kindly gave me a copy of the album to review. I was extremely excited because being asked to review an album by the artists themselves is always flattering. I grew even more excited when I found out that the man, Kyle Dillingham, is also known as "Oklahoma's Musical Ambassador." He is a multi-instrumentalist best known for his violin skills and his band Horseshoe Road.
Among his many projects, Dillingham is a co-creator of Language and Lyrics. He created this project with Dr. Dennis Dunham to help people "learn French with story, music and song." The method uses beginning French to tell stories through music in order to help people learn the language. One of these is Il Fait Beau, a love story.
"Swing St. Martin" is a lively instrumental track that places Dillingham's violin talent in the spotlight. It's probably the most upbeat song on the album and it immediately caught my attention the first time I listened to all of these songs.
The most memorable song from the album is definitely "Elle s'appelle Marie-Anne." It is completely different from the rest of the soundtrack. Dillingham raps in French, which is honestly one of the most interesting things I've ever heard. Apart from him spitting French fire, the track also stands out because of its dark instrumentation. The other songs are light and happy. They generally sound like what you would expect French music to sound like. This song uses piano and strings in order to create a more dramatic vibe. The percussion also sounds more like what you'd expect to hear on a hip hop track. This is my favorite track not only because it is unexpected for the album but also because I've never heard anything like it before.
"Théme de Raymond" is a dramatic instrumental track that brings attention to Dillingham's violin and piano skills. I'm not usually a fan of music without words, but I guess it's nice to hear something everyone can understand near the end of an album in a language I don't know. And it's a beautiful stand-alone track.
In "Notre Histoire," Il Fait Beau suddenly turns into a combination of a 2000s alternative band and a 1980s hair metal band. This song caught me off-guard partially because the dramatic instrumental track seemed to indicate an ending but also because it sounds very different. The vocal melody sounds American, for lack of a better term. If I had to pick a least favorite track, it would be this one. I liked "Elle s'apelle Marie-Anne" because it was different but "Notre Histoire" is the kind of different that disrupts the flow of the album instead of complimenting and refreshing it.
My only real issue with the album is that it is supposed to help teach listeners how to speak French through immersion but a few songs contain translations of random lyrics in a robotic voice. It not only confuses me because it contradicts its own purpose but also because it disturbs the flow of the story.
I'm not sure how to rank this album because it is so different from what I'm used to. But I now plan to listen to more of Dillingham's work. I'll give the album 7/10 skateboarding violinists.
Click here if you'd like to purchase Il Fait Beau.
About the Writer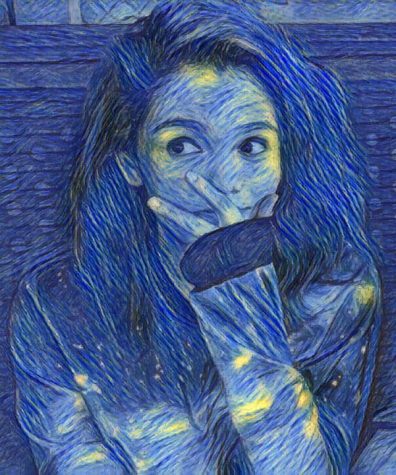 Camila Gonzalez, Reporter
I'm a senior at HCP and this is my third year at the Marionette. When I go to college, I plan to major in journalism. I'm a reporter and the resident...