'Cry Pretty' hits the shelves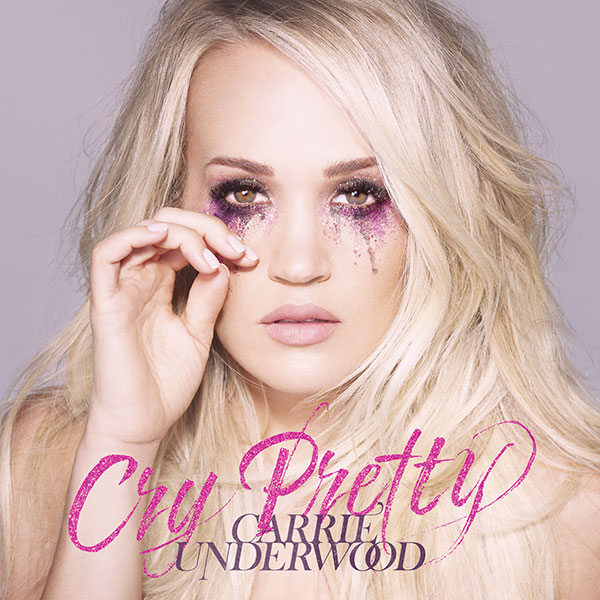 Oklahoma native and country superstar Carrie Underwood released her sixth album Cry Pretty on Sept. 14. Underwood, 35, made this album by far her most personal and impactful. In the album's 13 featured songs; female empowerment, political issues, loneliness, and other dark corners not previously addressed in Underwood's last albums are addressed.
The album opener and title song "Cry Pretty" showcases Underwood's powerful vocals as she talks of embracing weakness and falling apart when everyone expects a straight face, a personal theme for her in 2017 and a personal song.
"Kingdom" the 12th song on the album also displays the personal side of  Underwood's life. The chorus goes "No, it ain't always pretty as a picture, yeah and it ain't a mansion on a hill. It's perfectly imperfect, it's worth more than it's worth. It's our life, it's our heart, it's our home. This is our Kingdom."
In an interview with Hunter Kelly, Underwood talked about addressing this personal side in her writing. She said, "There's a lot of really personal songs on this album. 2017 — it was a year full of ups and downs for a lot of reasons, and a lot of reasons I'm not quite ready to talk about, but I feel like it made its way. Life, when you're writing, kind of makes its way into what you're doing. I feel like this was the first, or the most, that I could really inject myself into what I was writing."
The album also covers some controversial topics such as LGBTQ rights and gun violence in  "The Bullet" and "Love Wins."
"Love Wins" is a moving and upbeat song that talks of unity and loving one another, and the hope that people can look past differences and learn from one another. Carrie on "Love Wins", "Let's just all hold hands and be friends.' I know it's a little more complicated than that, but I do think that we as humans are inherently good, and we need to remember that. Because we're different, that doesn't make somebody else bad. It just makes us different. We just wanted that song to be hopeful, and to maybe make somebody to stop and think about that."
"The Bullet" tells a gut-wrenching story of how life is altered after a gun takes its deathly toll. The message is just strong enough in the heated argument of gun violence in America.
The rest of the album puts some emphasis on overcoming loneliness and female empowerment.
Songs such as "Ghosts on the Stereo", "Drinking Alone" and "Backsliding" challenge the perspective of needing male comfort in times of loneliness or male comfort in general.
In contrast to those songs, "Low", "End Up With You" and the tear-jerker "Spinning Bottles" value the presence of damsel and hero scenario.
"The Champion" that features Ludacris and "Southbound" are country-pop songs that have strong instrumentals combined with a high tempo, and her strong vocals.
Since its release, the album has received high praise around the world. The album has received a 4.5/5 rating, and Carrie will tour for the album in 2019.