Mattis' resignation spells danger for U.S foreign policy
Secretary of Defense Jim Mattis submitted his letter of resignation on December 20, immediately following Trump's controversial decision to pull U.S. troops out of Syria.
In his letter, which he circulated throughout the Pentagon, Mattis cited growing concerns about hostile treatment of American allies, as well as continued tendencies towards isolationism in President Trump's foreign policy as reasons for leaving the administration.
Mattis had planned to officially leave the White House at the end of February to allow time for a replacement to be chosen and become familiar with the programs and positions of the Department of Defense. However, once the letter, containing several thinly-veiled criticisms of the administration, was distributed online and on cable news, Trump advanced Mattis' departure to the end of December. As of January 1 the acting Secretary of Defense is Patrick Shanahan, who previously served as deputy to Mattis, though he is controversial in his own right.
Mattis had been widely viewed as the voice of reason in the Trump Administration. Senator Mark Warner of Virginia went so far as to call Mattis "an island of stability amidst the chaos of the Trump administration," according to the previous article by New York Times.
Trump's withdrawal of troops from Syria and Afghanistan came in the midst of other foreign policy decisions, such as pulling out of the Paris Climate Accords and renegotiating NAFTA, which indicated the administration's move to a more isolationist approach than past administrations.
This is not only bad for the United States' credibility — his "America First" mentality demonstrates an unprecedented selfishness on the part of the United States — but it also makes the global political arena more vulnerable to a potential power-grab by Russia or China. Both of these countries were characterized as autocracies in a report by the World Democracy Index, and have been looking to expand their global influence in recent decades.
China, which has had numerous human rights violations investigated by the United Nations under Xi Jinping, has recently began its massive "belt and road initiative," with the aim of solidifying regional trade around a Chinese-controlled infrastructure network.
In much the same way, Vladimir Putin's Russia has made several aggressive foreign policy moves in recent years, such as escalating tensions along the Ukrainian border, annexing Crimea and interfering with the U.S. election by creating fake social media accounts to stoke division among the American people.
These are both countries that claim to have free and fair elections; officially, China is a "people's republic" and Russia calls itself a democracy, though both have a history of suppressing political dissidents and jailing reporters.
By withdrawing from the global sphere, the United States is essentially handing over influence to these countries to shape international politics for the foreseeable future, given the rise of populism in Western Europe which often goes hand-in-hand with isolationist policies.
In short, Secretary Mattis was experienced and capable as head of the Department of Defense, and the fact that he resigned in such a public manner should be a warning sign to the American people and the world as a whole.
About the Writer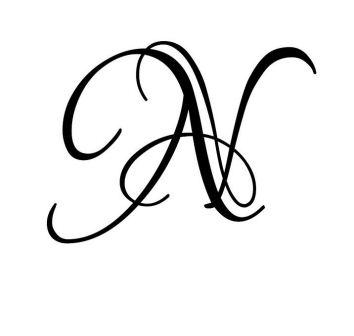 Nikita Lewchuk, Managing Editor
I'm Nikita Lewchuk, one half of the dynamic Delchuk duo. My twin and I are seniors this year, if all goes to plan I'll be off studying International Relations...