Immortal through art: remembering the life of SOPHIE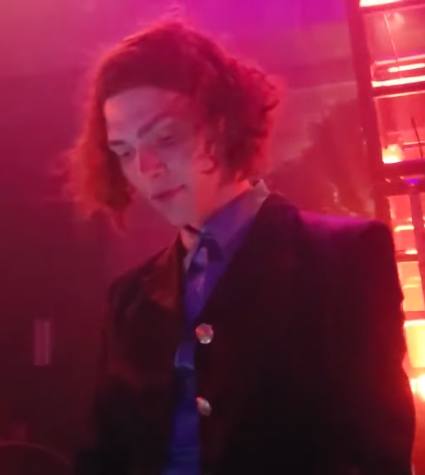 Singer and producer Sophie Xeon, known mononymously as SOPHIE, passed away on Jan. 30 from an accidental fall at the age of 34.
"True to her spirituality she had climbed up to watch the full moon and accidentally slipped and fell. She will always be here with us," wrote Sophie's label, Transgressive HQ.
Sophie debuted with the single "Nothing More to Say" in 2013: an upbeat dance track drawing inspiration from 80's house music.
"[I like to] make music which is fun to dance to – that should be the loudest voice talking," Sophie said.
largely remained in the European club circuit scene until the breakthrough single "Bipp."  The song — a bubbly, giddy synth-based club song pitch-shifted to emulate the ups and downs of a rollercoaster ride– topped several end-of-year music lists, including Pitchfork's 2013 end-of-year review list.
In 2017, Sophie released "Oil of Every Pearl's Un-Insides," which received critical acclaim for its juxtaposition of soft and hard sounds. Around the same time, Sophie opened up about being trans, shedding the previous mystére that the producer was once shrouded in.
Comparing "Oil of Every Pearl's Un-Insides" to "Nothing More to Say," one can see the blossoming of a superstar: transforming from a withdrawn DJ hidden behind a hoodie, to the center of the show. After Oil's release, Sophie was cemented as an unforgettable queer icon. Sophie turned not only music but the concept of identity and gender into a playground, fighting back against the battleground of debates and dog-whistles many have spun the trans and queer community to be.
"For me, trans-ness is taking control to bring your body more in line with your soul and spirit so the two aren't fighting against each other and struggling to survive," Sophie said.
"Oil of Every Pearls Un-insides" begins with "It's Okay to Cry," which notably features Sophie's own vocals- unabashed and raw- against a minimalist, melodic piano backdrop that blooms into a powerful, rolling thunderstorm of sound at the end. It's raw, compassionate, and deeply personal. The song flips the traditional "look" and "sound" of electronic music on its head, showing that electronic music can set the mood for both a thrilling night out or a lonely night in.
This was what Sophie was all about: subverting expectations and unlocking music's full potential using whatever tools are currently available. Sophie took the soul of the singer-songwriter sphere and brought it into synth music to create otherworldly sounds. Sophie grappled with the question of "what can music be?" all the way up until death — a true visionary — which makes the loss all the more tragic.
Condolences poured in for the late producer from across the music community.
"It's really hard for me to sum up the special connection I felt with such an amazing person who completely changed my life," said Charli XCX, one of SOPHIE's closet collaborators. "I will miss her terribly; her smile, her laugh, her dancing in the studio, her gentle inquisitive voice, her cutting personality, her ability to command a room without even trying, her incredible vision and mind. She taught me so much about myself without even realizing."
"Sophie was different you ain't never seen somebody in the studio smoking a cigarette in a leather bubble jacket just making beats not saying one word," said Vince Staples, who worked with Sophie on his album "Big Fish Theory."
"To have been a part of each others' journey, to have made music with [Sophie] remains a formative experience that I will always cherish," Arca said. "Your genius, playfulness, boldness, and vision continue to shine brightly through the expanse of your art."