Golfing in the big leagues
Senior Sean Dobson is most known for his perfect ACT score and career as "Seany-D" on YouTube. However, outside of studying and rapping, he has another passion: golf.
"I practice several times a week because I work at a golf course and I also use First Tee's facilities in Oklahoma City because that's where the Harding golf team practices, too," Dobson said.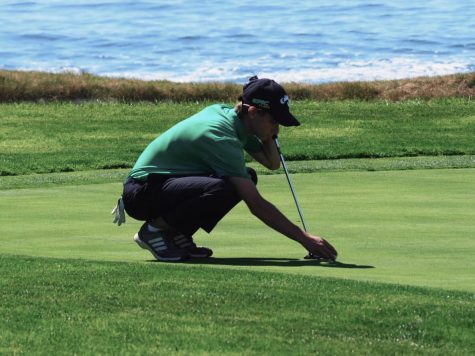 This passion took him all the way from Oklahoma to Pebble Beach, Cali. for First Tee's championship tournament. 
The tournament pairs up-and-coming junior golfers with PGA pros spanning three days and 54 holes. Dobson was paired with Duffy Waldorf.
"Nothing really compares to playing on a course that majestic. Also there was a bunch of free food and gear which was awesome!" Dobson said.
The junior participants are selected annually by a panel of judges that evaluate participants' playing ability, academics and community contributions.
"It was so cool to have that exposure to a professional tournament setting like this because it allowed me to see how the pros play and how different their lifestyles are to mine," Dobson said. 
After he graduates, Dobson plans to play golf at a Division III school. His top choices currently are Swarthmore College in Pennsylvania and Hendrix College in Arkansas.