Aiming to win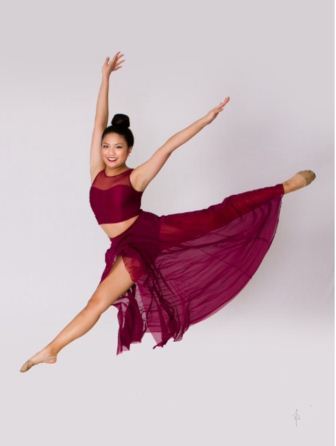 Harding is the home to many talented and creative students. One of those students the Marionette would like to recognize is Taryn Nguyen.
Nguyen is a new junior this year, hailing from Mustang High School. With her, she brings her passion for dance.
Nguyen started dance when she was three.
"I also played soccer but that wasn't my thing," she said. She acknowledged that her parents encouraged her to strive for dance.
Nguyen dances with Studio 5678, which is located in Yukon.
Studio 5678 has been running for 16 years and specializes in tap, ballet, pointe, hip-hop, jazz, lyrical, pom and many other styles of dance.
"We usually either have our coaches choreograph our own dances or we bring in choreographers and we go to conventions and learn stuff there," Nguyen said.
Nguyen is coached by Tracie Poage, who is a member of a nationally-ranked dance team. She is also a Universal Dance Association All Star and her dance company holds many awards on their belts such as three choreography awards, an entertainment award, many regional 1st place trophies and top five at Nationals.
On stage, Nguyen enjoys the atmosphere and attention.
"I actually like it because I have all these people motivating me," Nguyen said. "At practice I don't really care that much because no one is there to watch me but when I'm on stage, I'm like, 'Okay, I have people watching me and I have to do good [sic].'"
Nguyen's favorite style of dance is pom.
"I was on the pom team at Mustang so I'm really used to that kind of stuff and it has a little bit of everything. It kind of has hip hop and it has jazz in it which is the technique that I like and obviously it has pom which is like cheer motion stuff," Nguyen explained.
As for college, Nguyen is unsure whether or not she would like to continue dancing in college.
"I haven't decided yet but if I do, I'd probably try out for the Pom team wherever I'd go for college," Nguyen said.
Overall, Nguyen enjoys the friendships she has made and strives toward winning competitions.
"The best thing I have gotten out of dance is definitely my friends because we've grown up together and we're so close now."
About the Writer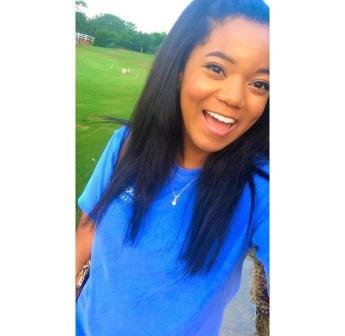 Isis Frazier, Reporter
I'm Isis Frazier and I am a senior at Harding Charter Prep High School. This is my final year on the online news team, so it is definitely bittersweet,...