New year, new rules
The HCP administration hands down new dress code rules to the student body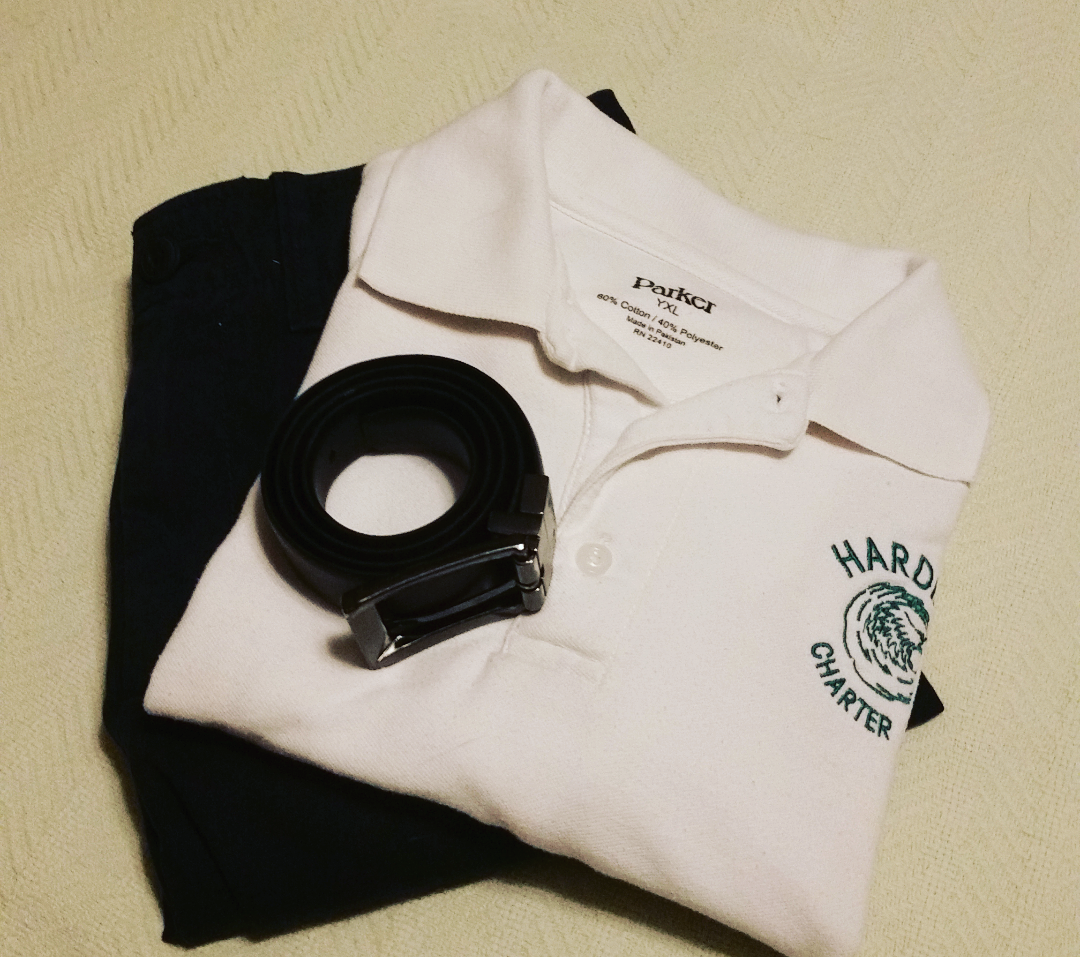 As the summer wound to a close, the announcement was disbursed via HCP Newsletter: the dress code has changed yet again.
This time around, the HCP Governance Board has taken aim at the issue of student professionalism where uniforms are concerned.
"I think one of the things that the board was looking for is for students to be looking professional and put-together," said English teacher Elizabeth Boomer.
"That's a skill you need for the real world in careers as well as in college," Boomer said. "You want to put your best foot forward."
"One of the bigger changes was getting rid of the getting rid of cargo pants by defining what a 'dress slack' is," said assistant principal Steven Stefanick said. "We want [students] to look professional for anyone who walks in this building."
Using dress codes from neighboring private schools as inspiration, the new adaptations to the dress code state that back pockets can no longer display visible stitching on the outside.
"There were issues last year with students trying to wear jeans instead of slacks," Boomer said. "By eliminating the exterior stitch pocket, that makes that much more difficult for students to try to get away with."
Stefanick described the number of methods that the administration used to get the message to parents. "We communicated through the e-mail [that] parents, when they signed up, receive. We communicated it through newsletters and through schedule pick up day as well as freshman orientation. So there were multiple aspects where parents were informed of the new change."
Not all students benefited  from this though, as senior Sailor Whitbeck noted.
"I became aware [of the changes] when we were up here for a STUCO meeting getting ready for freshman orientation," Whitbeck said. "I hadn't seen the newsletter so this was new to me."
Stefanick did comment, however, that "there are people that, with it being a one month – two month change, need time to adapt to the change," and that enforcement is "transitional."
In addition, there was an evident disconnect between student and faculty among those interviewed about why the dress code had changed and what the changes were designed to accomplish – most notably, the pocket stitching change.
"I feel like they didn't explain it very well," said junior Violet Parrott. "[Counselor Shyanne Gatrost] also said students were starting to wear jeans to school. But honestly, I've never seen anybody wear jeans to school."
Parrott said she is aware of some changes that happened in the past, but disagrees with the current pants change.
"I understand them not wanting us to wear those jogger pants because they look like pajamas," Parrott said. "I understand that those don't look appropriate but I feel like these 'jeans' wouldn't be the worst thing ever. I don't feel like the differences of pants really distract people."
There are avenues for students to bring their concerns about uniform policies to the Governance Board, but neither of the students interviewed were aware of it.
"I didn't know we could go and talk to them to present our thoughts" Parrott said.
Even Whitbeck, the Student Council President and highest ranking student body representative, was unaware that students were able to do this.
The changes in the dress code will be an adjustment for students, and it may initially be difficult for students to acquire new pants on such short notice. There are however, multiple resources at the students' disposal.
"We have the uniform closet sale run by the HCPPO (in the front office) that provides cheap uniforms for families," Stefanick said.  "They made sure that all the pants followed the guideline this year when they gave them to families. Also, sometimes we get donations after schedule pick-up day and such and we use those as backup in case there is a family that can't buy new pants," Stefanick added.
—===—
Follow-Up: In addition to the spirit shirt tradition on Fridays, students have been granted the option to wear ANY COLOR jeans (school appropriate length permitting, and free of holes, rips or frays) in celebration of student accomplishments that make our school one of the top schools statewide.
"When we got Charter School of the year last year, we [the administration] thought 'why don't we do jeans on Fridays for teachers" Principal Mylo Miller said.
Last year, the school had a Student Appreciation Day but "that didn't work out with our testing schedule this year" Miller said. "We thought, since we aren't going to have a student appreciation day, why not extend that [Friday Jeans] to students just to show we appreciate them."
The new policy, announced on Wednesday, Sept. 6, will go into effect Friday, Sept. 8 and continue until the end of the first semester.
—===—
Need to shop? Old Navy has these pants for girls on sale for $25, these for $22, and these bootcut pants for $22. For the boys, check out these pants for $28, and these for $30. Target has rolled out their new designers. Check out these chinos for boys for a school-appropriate option for $22.99.
About the Writer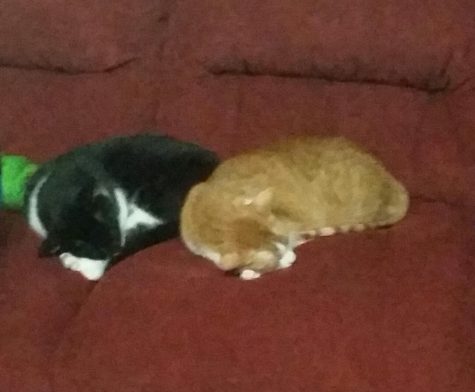 Dylan DelCol, Copy Editor
I'm Dylan DelCol, a very Canadian boi, and the second half of the Dynamic Delchuk Duo. This is our last year at HCP and my third on the news staff. Hopefully...