September Awesome Eagles
Congratulations to September Ewesome Eagles freshman Daniel Medina, sophomore Braden Warma, junior Daniela Sandoval and senior Carlos Flores.
Students are chosen by teachers for going out of the ordinary and for excelling in the classroom. Perks of being student of the month include a free clothes day, an Awesome Eagle T-shirt and an off-campus lunch with head principal Dr. Mylo Miller.
"It was really cool that we got to choose where we went for lunch. I considered it a small break from school," Warma said.
"I was surprised to be an Awesome Eagle because I have never done anything nice to be recognized for," Sandoval said. "The best part of being an Awesome Eagle is the recognition because you didn't do something nice for someone just to be recognized for it."
About the Writer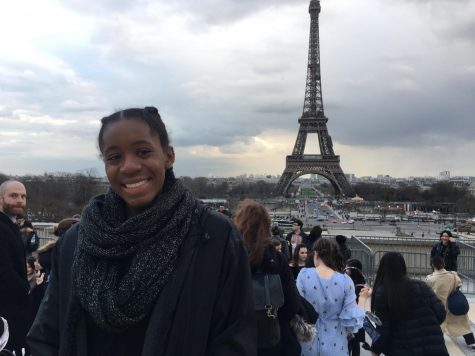 Jordyn Daniels, Reporter/video editor
Hi, my name is Jordyn. I'm a senior at HCP and this is my second year on the news staff. My favorite color is yellow, I like to listen to music, I love...