'Moore' hardware for Speech and Debate
Congratulations to the following Speech and Debate team members at the Moore Speech and Debate Tournament.
This was their second tournament of the season, and even with a small group of students, the team was successful.
"One of our strong suites is extemporaneous speaking; four of our nine qualifications came from foreign or domestic extemporaneous [speaking]," said coach Michael Ferguson.
The team came in second place for sweepstakes, which surprised Ferguson, as it was the first time they have received a trophy at any Moore tournament in his three years as a coach.
Another first for Harding debate was for Ferguson, as he was selected to help run the ballot table instead of his normal position as a judge.
"Being chosen to help run the tournament was an honor, I was excited to do that for the first time," he said.
The team is strong in debate and extemporaneous speaking, but some of the other individual events can prove difficult for qualification, but the team showed promise last weekend in some events.
"We also had students qualify in monologue and poetry, which are usually a little more difficult to qualify in," Ferguson said.
Hemani is proud of her accomplishment, but has her eyes on the next tournament.
"I am very glad that my hard work paid off," said Alisha Hemani. "The next tournament I will be competing in champs round, which is harder than a normal round."
In Foreign Extemporaneous Speaking Nikita Lewchuk placed 1st, Elina Avila (previously qualified) placed 2nd and Jake Lange placed 3rd. In Domestic Extemporaneous Speaking, Jack Franklin placed 2nd and Alice Bennett came in 3rd place. Emily Popielec placed 3rd in Standard Oratory, in Poetry Elina Avila placed 2nd, Alisha Hemani placed 3rd in Monologue, Humorous Interpretation Brian McGowan came in 3rd and in Lincoln-Douglas Debate Elina Avila placed 3rd.
Their next tournament is at Choctaw on Dec. 9.
About the Writer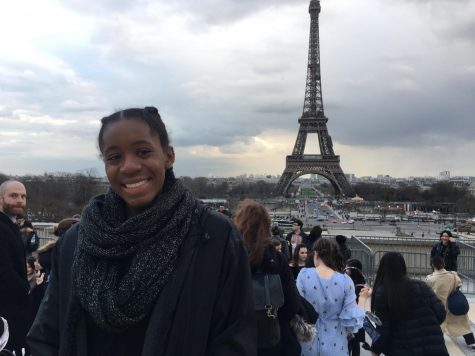 Jordyn Daniels, Reporter/video editor
Hi, my name is Jordyn. I'm a senior at HCP and this is my second year on the news staff. My favorite color is yellow, I like to listen to music, I love...