New course offerings expand student opportunities
In order to expand curriculum opportunities to students, the school is now offering a few new classes in various fields.
Jeff Wolford now teaches AP Computer Science, which is offered as a year-long math elective. The two prerequisite classes are algebra II and computer applications. Students in the class are taught a range of coding languages, including Javascript and HTML.
At the end of the year students are able to take the AP Computer Science test, which surprisingly doesn't involve computers. 
"The test is all hand-written, so in Java if you set a variable as String with a capital S you cannot write that same thing down with a small S, because Java won't understand," said senior Aanahita Irving. "On the test you lose points if you change the font or the size because all that's part of Java."
The class currently has 16 students enrolled, although Wolford believes there is potential for the class to grow. 
"The only restrictions we have are how many laptops we can have updated and ready, and if we have logistically the space to offer it," he said.
AVID instructor Margaret Hensley is also teaching a new class this year.
ACT Prep has no prerequisites, although only juniors and seniors are allowed to enroll.
"We have found that many of our students can't get ACT Prep outside of the school day because of jobs or expense, and it was just another class we could offer to help our students be successful," Hensely said.
The class is a semester-long class, and will be offered both spring and fall semesters. Class sizes have been kept small this year, with two class periods having a total of just 17 students.
Conceptual physics teacher Clark Ellis will teach one section of AP Physics C this year.
AP Physics C has never been taught at Harding before. Although the course is year-long, it would more accurately be described as two semester-long classes; the first focusing on mechanics and the second on electricity and magnetism, with each having their own AP test.
Ellis taught this course previously at Booker. T. Washington High School in Tulsa. He uses a "flipped classroom" model, which means the students watch instructional videos at home, and do most of their "homework" in the classroom.
This model works particularly well given that it is also perhaps the smallest class at Harding with just one student, senior Maddie Fresonke, although Ellis is hopeful the class size will increase with time.
"One thing that does make it easier is that we have so many high-level math students at Harding. That's really the ones that can really thrive the most without any form of direct instruction," Ellis said.
About the Writer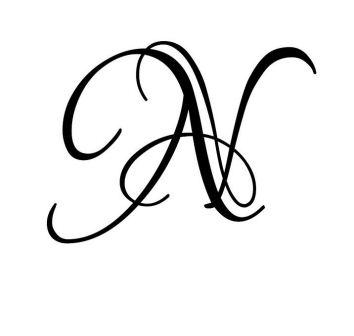 Nikita Lewchuk, Managing Editor
I'm Nikita Lewchuk, one half of the dynamic Delchuk duo. My twin and I are seniors this year, if all goes to plan I'll be off studying International Relations...