Excelsior! Remembering the Marvelous Career and Life of Stan Lee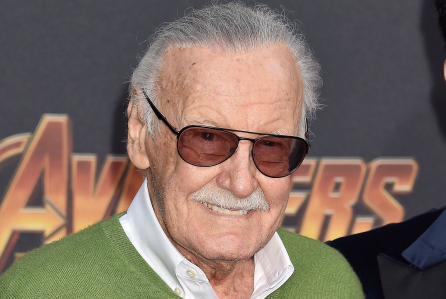 Xavier Rhone, Reporter / Social Media Coordinator
November 27, 2018
Comic book author and creator of characters such as Spider-Man, Thor, Black Panther, Iron Man and the X-Men, Stan Lee, passed away on Nov. 12 at the age of 95.
Stanley Martin Leiber was born to Romanian-Jewish immigrant parents in New York City on December 28, 1922. In his teens, Leiber got his first taste of comic production as an assistant at a place called Timely Comics, writing a variety of  romance, Westerns, humor, science fiction, medieval adventure, horror and suspense.
Just over a decade later Leiber began to write comics for newly christened Marvel Comics, where he picked up his now-famous pseudonym, Stan Lee.
Lee, along with artist Jack Kirby, created his first comic book heroes with the Fantastic Four. Following the popularity of the comic, Lee and Kirby would go onto to animate some of Marvel's most popular characters, such as the Hulk, Thor, Daredevil, Iron Man, the X-Men, Doctor Strange and Spider-Man. They later gathered several of their newly-created characters together and revived some characters from the 1940s, most notably Captain America, to create the ensemble team called The Avengers, which have been the subject of three of the top four best selling Marvel movies to date.
In addition to creating a wide array of illustrious characters, Lee was also a strong proponent for diversity in the genre. He featured symbolic elements of the 1960s civil rights movement in his X-Men comics, and would deliberately design masked characters so that "any kid can see themselves as a hero." Lee was a crucial part of bringing a diverse cast of characters to the landscape of comic books.
"Those stories have room for everyone, regardless of their race, gender, religion, or color of their skin," Lee said. "The only things we don't have have room for are hatred, intolerance and bigotry."
Stan Lee would later go on to assume the role of publisher in 1972, before stepping away from his regular duties at Marvel in the 1990s. Lee's name would become synonymous with Marvel's brand. As the company ventured more and more into the films, Lee would gain a reputation for his cameos in Marvel films, hitting the screen for the first time in "X-Men" in 2000. Lee would continue his comedic roles in nearly every Marvel movie throughout the following 18 years, filming his likely last two cameos for 2019's "Captain Marvel" and the untitled fourth "Avengers" film.