Speech and Debate brings home 2nd place in the Crossings Tournament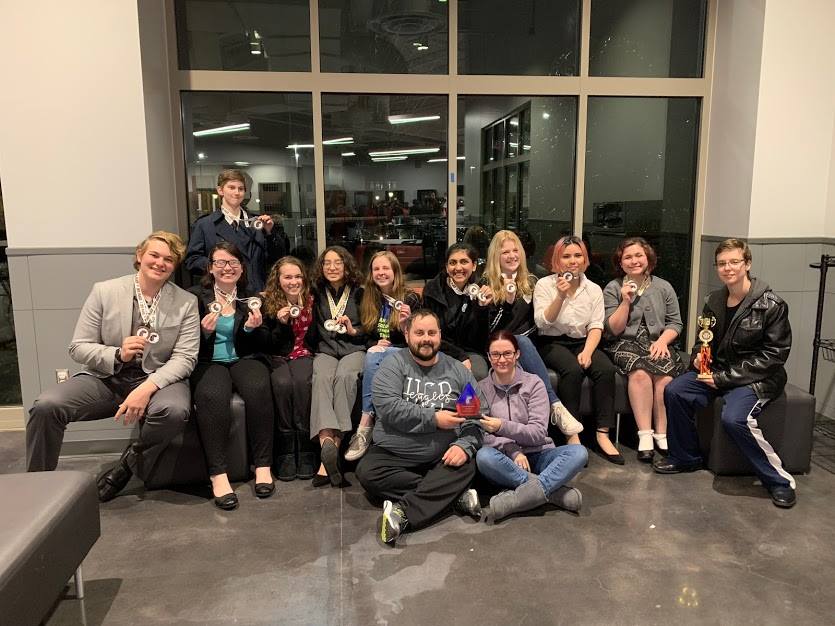 The Speech and Debate team earned second place in 5A sweepstakes at the Crossings Christian Tournament over the weekend and earned 13 qualifications for Regionals in March.
Co-captain Nikita Lewchuk earned first place in Original Oratory in the champions division. Lewchuk qualified for champs Original Oratory back in September and has been polishing their piece about immigrants and refugees ever since.
"I wanted to talk about the difference between immigrants and refugees because I'm really tired of people saying 'illegal immigration' when we are currently in a refugee crisis," Lewchuk explained.
The team swept the Policy Debate 5A division for the first time this year. Sophomores Camryn O'Dell and Simone Pico placed first, sophomore Katie Hillemeyer and freshman Megan Surbeck placed second and sophomores Gage Catteeuw and Rori Reiswig took third.
For Foreign Extemp, Pico placed first and sophomore Avery Menedez took second. Catteeuw also placed second in Domestic Extemp, while Reiswig placed third.
"This is my second year on the team and I enjoy competing [in Extemp]," Catteeuw said, "but it's so stressful and overwhelming because we are only given a certain amount of time to prepare for a speech."
Freshman Faith Morrison placed third for the Humorous Interpretation category.
The team also swept Prose, as Surbeck placed first, freshman Reyna Sun placed second and Pico placed third.  
Co-captain Alisha Hemani placed third in poetry and original oratory.
The team has a large group of underclassmen, so this was the first tournament for much of the team.
"I am really proud of the team specifically because they are putting in the work that's necessary," Lewchuk said.
About the Writer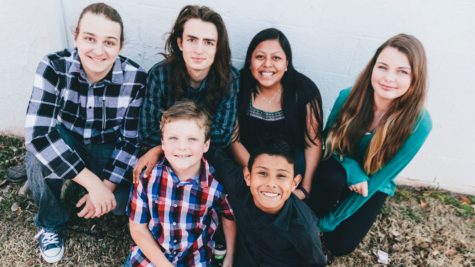 Violet Parrott, Photo Manager
Hi, my name is Violet Parrott and this is my first year as a reporter on the news staff. I am a senior at Harding. Last year I took a journalism class...