STAY with Stray Kids
K-Pop sensation, Stray Kids, under JYPE, have been named "4th Generations Kings" by fans and the media. They are setting new standards in K-pop and creating their own path. 
Jessica Bui of Buzzfeed described the group as a full package — self-producing their songs, mastering difficult and explosive choreography, and making people laugh as kings of variety shows with their humor and lighthearted joking. 
About two weeks ago, Stray Kids released their new mini-album MAXIDENT. Although, they had already set some records with ODDINARY, which was released back in March, Stray Kids hit No. 1 on the Billboard 200 with MAXIDENT as well. They became the only artist to debut two mini-albums on  No. 1 on Billboard 200 in 2022! 
Stray Kids also charted all the songs on the mini album.  
So, who is Stray Kids? 
Stray Kids includes eight different members. Each member has their own position in the group. The leader, Bang Chan joined JYPE in 2010 to train to become an idol. He was only 14 years-old at the time. 
In late 2016, Bang Chan formed a unit titled 3RACHA with members Han Jisung and Seo Changbin. 
On Jan. 18, 2017, they uploaded their first untitled mixtape.  
JYPE announced plans to launch a new male group through a reality singing competition show in Aug 2017. Bang Chan was the leader of the nine-member group, including Han and Changbin.  
On Dec. 19 2017, it was revealed that "Stray Kids" finally debuted as a group.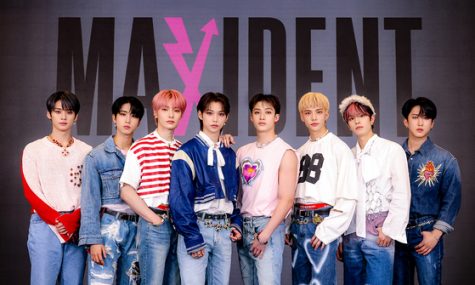 Bang Chan: Leader, Producer, Vocalist, Dancer, Rapper
Lee Know: Dancer, Vocalist, Rapper

 

Changbin: Rapper, Vocalist, Producer

 

Hyunjin: Dancer, Rapper, Vocalist, Visual

 

Han: Rapper, Vocalist, Producer
Felix: Dancer, Rapper, Vocalist

 

Seungmin: Vocalist
I.N (Jeongin): Vocalist, Maknae (youngest member)

 
Stray Kids Genre: 
K-pop is their main genre, however "Noise music" is what many people describe them as. They have an EDM, hip-hop and sound effects feel to their music.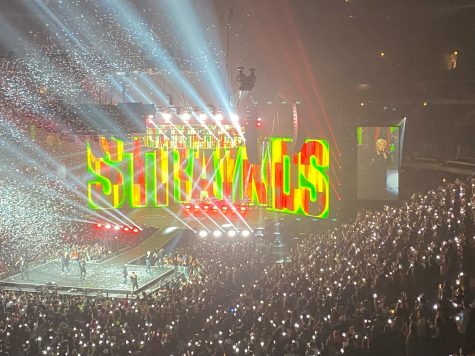 Stray Kids' style was different and that is what drew me to them. I, however I did get into at BTS first and was drawn to their older stuff because it is considered 'noise music.' When I first listened to Stray Kids, I heard Double Knot first and became addicted. Once they released God's Menu and the whole GO生 album, I knew that Stray Kids' music was going to stay with me forever.  
Stray Kids Importance: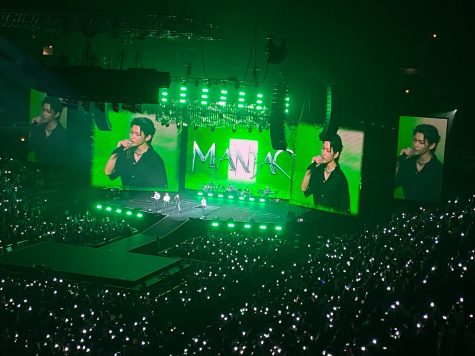 As each fanbase does, the Stray Kids' fanbase has a very special name for itself- "Stay." Felix explained in a Z100 New York YouTube video, that the reason why it is 'Stay,' from Stray Kids we take out the r from Stray, and it becomes Stay. The r is the reason why Stay is here with us.
Stray Kids are my comfort zone. I go to them when I am sad or feeling down. Their music has had such a huge impact on me it is something that is very special to me. However, their music isn't the only thing that I love about them. I love their personalities and they never fail to make me laugh. My favorite in the group has to be Felix. He is such a sweet person and I love to join his lives and listen to what he has to say. Felix often does mukbang lives on TikTok or VLIVE and I try to join them every time. Felix is my safe place and I cannot wait till March when I get to see him and the other members live in concert.