I am on my journey to becoming a cool coffee girl. This Fall, I went out of my comfort zone and tried a few fall inspired drinks from Starbucks.  
Normally when I go to Starbucks, I order a strawberry acai refresher (I know, basic). 
After recommendations from friends and TikTok, I created a list of drinks I wanted to try during this pumpkin spice season.  
Here are my thoughts: 
Story continues below advertisement
#1: Spiced Apple Tea 
-Iced black tea with apple juice and two pumps of brown sugar syrup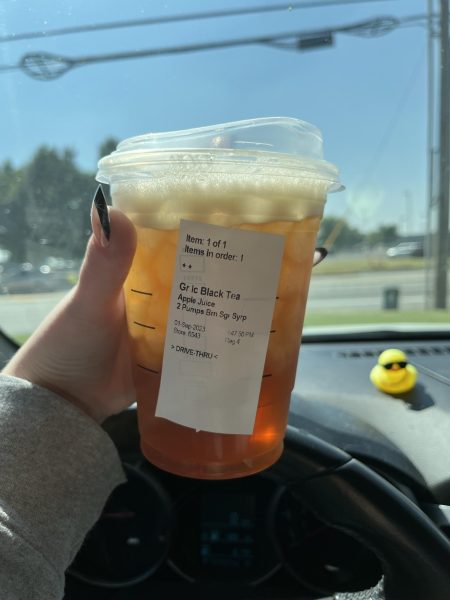 I found this one at GoldenDreamms on TikTok. It cost $4.22. This drink wasn't bad at all, but it wasn't anything special; it tasted like tea with apple juice. I feel like this is a good drink to transition from summer into fall. You still get that iced tea vibe, just with a slight hint of brown sugar. It's good for the warmer fall days. I did finish the drink, but I don't think I'll order it again. 
Final Rating: 3/5 stars 
#2: Cinnamon Brown Sugar Latte 
-Iced cinnamon dolce latte with two pumps of cinnamon dolce and brown sugar (I ordered mine with cinnamon cold foam too)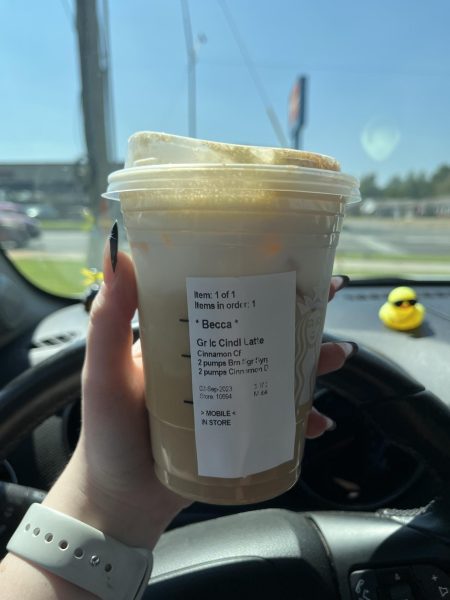 This one is also from GoldenDreamms on TikTok. I was very nervous to try this one, mainly because of the price. It was $7.60 for a Grande. Usually I hate coffee, but I actually enjoyed this drink. It has a strong-ish coffee taste, but the cinnamon mostly overpowers it. This drink was extremely sweet. I feel like this is great for people who don't like pumpkin spice. I will definitely order this one again. 
(I ordered this one again from a different Starbucks and it was super gross. I didn't even finish it. Do better Will Rogers Airport). 
Final Rating: 3.5/5 stars
#3 Emma's Order 
-Iced white mocha with vanilla sweet cream cold foam, six pumps of caramel syrup and extra caramel drizzle.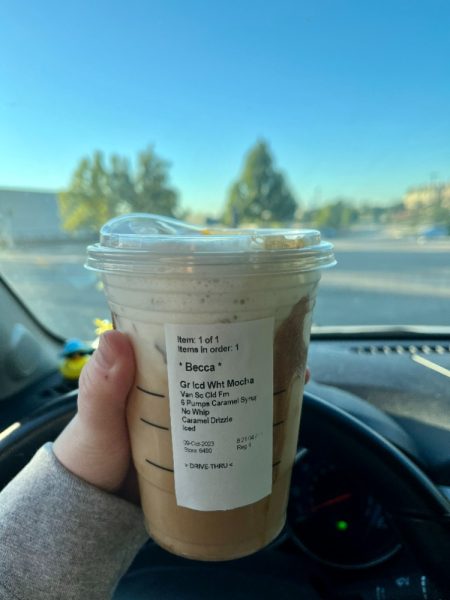 This drink was recommended to me by Emma Attig, a fellow editor on the Marionette staff. She told me to try this one because it's super sweet, without the strong coffee taste. This drink was overpriced, at $9.11, just for a Grande size. The drink itself was actually amazing, my favorite one so far. While it did have a strong coffee taste, the absurd amount of caramel overpowered it. I would order this one again if it was cheaper. 
Final rating: 4.5/5 stars 
#4 Fall in a Cup 
-Iced vanilla chai latte with pumpkin cold foam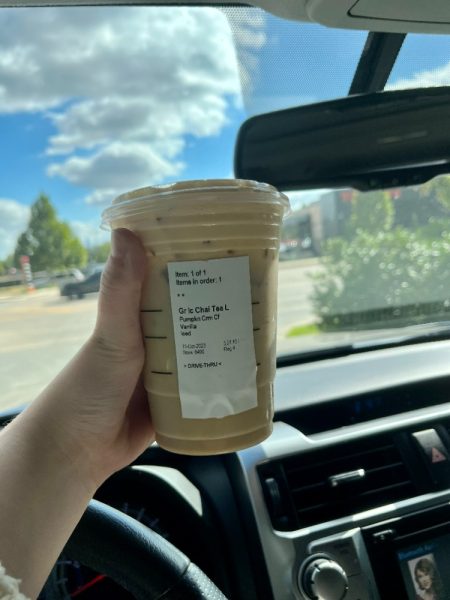 I found this one on Pinterest a while ago. It cost $8.14, a slight improvement from Emma's' Order. The drink smelled terrific; I think it was the pumpkin. I was scared to try this one because I have never had anything pumpkin flavored before. My first sip was spicy and creamy. It didn't get much better from there. I forced myself to finish this drink. Chai lattes are just not for me. I feel like there are too many flavors to distinguish.  
Final Rating: 2/5 stars 
#5 Pumpkin Spice Latte 
-Plain iced pumpkin spice latte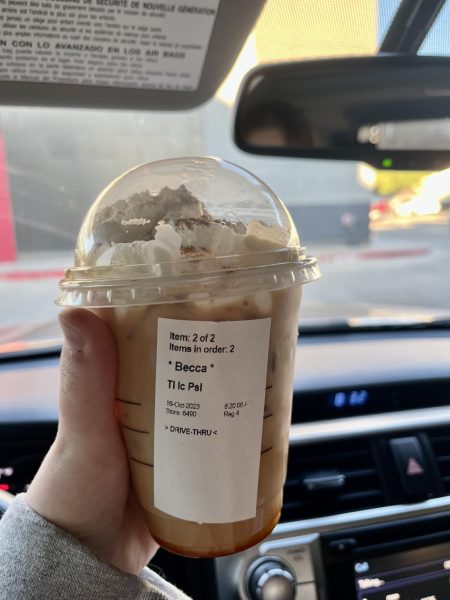 For my last drink, I decided to get the fall standard: a Pumpkin Spice Latte. I felt like this review would be incomplete without trying it. It was $5.45 for a tall. The first sip I took was absolutely disgusting. All I could taste was the coffee. After forcing myself to take another sip, I grew to like it better. The whole time I was drinking it, I kept asking myself "Where's the Pumpkin?" This drink wasn't terrible, but I wont be ordering it again. 
Final Rating: 2.5/5 stars 
Slowly, I think I'm starting to like coffee.  
Throughout my journey, I have learned one thing about being a cool coffee girl: Coffee is expensive!